Quest for Life Enhancing Knowledge and Wellbeing
JYOTI SHAH, Macmillan Consultant Urological Surgeon
BSc (Hons) MBBS MRCS MD MS DHMSA FRCS (Urol)
Commissioning Editor
Bulletin & Annals of the Royal College of Surgeons, England
Burton Hospital CEO's PRIDE AWARD 2017
Urology is the medical specialty that deals with the diagnosis and treatment of disorders of the male and female urinary tract, and the male reproductive system. The main organs associated with urology include the kidneys, ureters, bladder, adrenal glands, urethra, prostate and the male reproductive organs.
Although the specialty of urology comes under the banner of surgery, a knowledge of anatomy, physiology, general medicine, paediatrics, gynaecology and other specialties is also required by a urologist because of the wide variety of clinical problems encountered.
Latest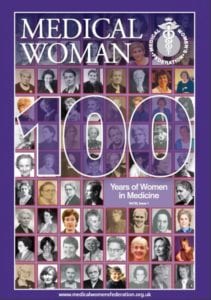 Medical Woman Centenary 2017
Whether they have changed policy, discovered genes, repaired aneurysms, or are active politicians, women have shaped the face of medicine and made enormous contributions often with little or no recognition. It is impossible to compare the successes of someone who compassionately tells our patients they have cancer with that of a person who performs pioneering next surgery. Yet these jobs are equally important and vital for the patients we serve.
In this landmark edition of Medical Women's Federation, we have produced a souvenir edition of Medical Woman that pulls together some of the brightest and respected female doctors in our profession.