Inspire Health are a series of campaigns I am passionate about in bringing awareness, profile and engagement in critical wellbeing related issues.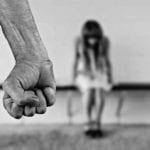 There are some horrendous statistics relating to abuse which can take many forms. Most of us are aware of physical abuse, emotional/verbal abuse and sexual abuse. With the advent of social media, there is now also digital abuse (cyberbullying, sexting etc).
According to the Office for National Statistics, two women are killed every week by their former partners. One in four women will suffer domestic violence in their lifetime.
As someone who has suffered physical and emotional abuse in my twenties, I am committed to doing more to help others. When I went through the torture, there was much stigma (and even today, there still is) and very little literature available. I am glad that there are more avenues for help today. There are many good website one can search for helpful information such as Break the Cycle and Refuge. There are very useful helpline numbers that you can contact for help.