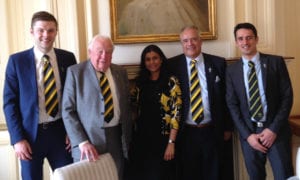 I knew very little about football until linking prostate cancer screening with Burton's local club. I had the privilege of meeting the Brewer's Chairman Ben Robinson and his fantastic team at the club who do the most amazing amount of community work within the club. I even now know who Nigel Clough is! I am still learning about football and why scoring a goal could net more than just money. I no longer ask what all the fuss is about kicking a ball as I meet the loyal fans and the how a football club can make such a positive impact within the local community.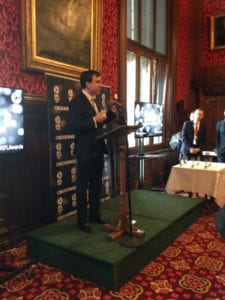 Burton Albion's charity art, the Burton Albion Community Trust (BACT) is celebrating an Award from the Midlands Checkatrade Community Club of the Year as part of the 2017 English Football League (EFL) Awards. The club was particularly commended for introducing prostate checks for fans in conjunction with Burton's Queen's Hospital, which ultimately led to 11 of the 130 fans tested being referred to hospital, diagnosed with prostate cancer and receiving treatment. The full story is reported in the Burton Mail.
In addition to winning to Award, the Trust was invited to Parliament for the presentation and I was most grateful to be invited along … it was an experience to see a snapshot of how parliament works. Burton Albion will then be put forward alongside the five other regional winners for the 2017 Checkatrade Community Club Year of the Award, which will be announced at the EFL Awards on Sunday 9 April 2017. Good luck BACT.
For BACT see Burton Albion Community Trust