Jyoti Shah has published widely in the field of medicine having written 4 books, 9 book chapters, 63 articles, 34 editorial recommendations and 2 editorials.
Ms Shah is the Commissioning Editor for the Annals and Bulletin of the Royal College of Surgeons (RCS). Her previous role with the RCS was Associate Editor. She has commissioned a series of 11 articles from internationally renowned physicians on the perioperative care of surgical patients, and a publishing series with Pippa Smart, Editor in Chief of Learned Publishing. Ms Shah is on the faculty course, 'How to write a surgical paper', held twice a year at the RCS. She has also written the urology section for Burton Hospital's public website. Ms Shah is currently writing on learning about leadership from people outside the NHS. Ms Shah is also Editor in Chief of Medical Woman.
Written and Edited by Jyoti Shah
Medical Women's Federation 2017: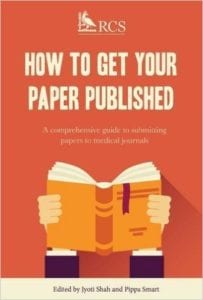 How to get your paper published.
Edited by Jyoti Shah and Pippa Smart
Royal College of Surgeons. 2016.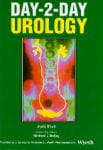 Day-2-Day Urology by Jyoti Shah
Consulting Editor, Mr M J Bailey
Eurocommunica Publication (Provided as a service to Medicine by Wyeth Pharmaceuticals)
Day-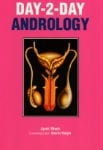 2-Day Andrology by Jyoti Shah
Consulting Editor, Mr D Ralph
Eurocommunica Publications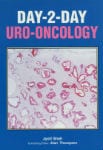 Day-2-Day Uro-Oncology by Jyoti Shah
Consulting Editor, Mr A Thompson
Eurocommunica Publications
Book Chapters:
Health economic evaluation and cost-effectiveness of prostate cancer services: A review of current data of relevance to clinical practice and service provision: Patel A, Rowe E, Shah J. Key Advances in the Effective Management of Prostate Cancer, 2002.
Robotics in Surgery: Shah J, Darzi A. Colorectal Disease Symposium, 2002, Cleveland Clinic, Florida.
Robotic Surgery and Nanotechnology: Shah J, Darzi A. Hot Topics in Urology, 2004.
Natural History of Benign Prostatic Hyperplasia: Shah J. Textbook of BPH (2nd Edition); 2003.
Haematuria: Shah J, Bailey MJ: Men's Health (2nd Edition); 2003.
Surgical interventions for BPH: Shah J, Roerhborn C. Textbook of BPH (2nd Edition); 2003.
Bladder Outlet Obstruction: Shah J. ABC of Urology (2nd Edition); 2005.
Herbal Drugs in Erectile Dysfunction: Shah J. Herbal drugs: ethanobotany to modern medicine, 2008.
Peri-operative Care: Shah J. Recent Advances in Surgery, 2012.