Inspire Health are a series of campaigns I am passionate about in bringing awareness, profile and engagement in critical wellbeing related issues.
Eq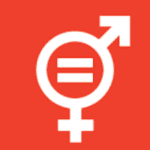 uality
Campaigning for more opportunities for women, especially in medicine and more specifically surgery where the number of women account for around only one in ten.
As Editor in Chief for Medical Woman since December 2014, I have had the opportunity to examine the issue of equality generally in various professions and more specifically how it relates to the medical profession. The magazine is for the Medical Women's Federation (MWF), the largest and most influential body of women doctors in the UK which aims to promote the personal and professional development of women in medicine and improve the health of women and their families in society.
Please see below some of the stories covered in medicine specifically.
This edition 'Beyond Medicine…' profiles some dazzling and inspirational medical women of our time who have cut the proverbial umbilical cord with medicine and achieved their dreams with parallel careers on their terms. The names read like a who's who: internationally renowned suspense thriller writer, Tess Gerritsen; Channel 4's Embarrassing Bodies media medic, Dawn Harper; Editor-inChief of one of the world's oldest general medical journals – the BMJ – Fiona Godlee; Scotland's Chief Medical Officer Catherine Calderwood, and style advice from fashion icon Amanda Wakeley.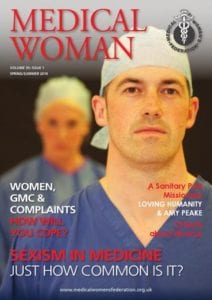 Operating Officer of Facebook said 'Success and likeability are positively correlated for men and negatively correlated for women. When a man is successful and more powerful, he is liked by both men and women. When a woman is successful and more powerful, people of both genders like her less.' This issue also reveals the results of the sexism in medicine survey carried out in summer 2015. The headline? 63% of female medics experience sexism at the hands of their colleagues but only 6.6% report this. It would be great if these discussions just didn't need to take place and we discuss great leaders, and not female leaders.
An article in this issue by the GMC and another from the Royal College of Surgeons of England address the subject of medical women in numbers – we all know that the numbers of women at entry level in medicine at least equals that of men, But, alas, the attrition with experience as so few reach the top.
Please also note
BBC Radio 4 Interview:
Operating theatres are a "hostile environment for women", one of the country's leading female surgeons
has told the BBC
. As editor of the magazine Medical Woman, Jyoti Shah said several female surgeons had spoken to her about sexism being a problem. She has called for a cultural change.