In order to raise awareness of key issues such as cancer awareness and other health campaigns, we are always keen to present our work to groups. Recent presentations have included
Raising Awareness for prostate cancer
In conjunction with Burton Albion Community Trust .. We have now held presentations as well as two screenings in 2016. Please see recent posts.
Raising Awareness of Equality
This has included Chairing Asian Women in the Workplace speaking at the International Women's Day (The Reluctant Feminist)… Adjusting to labels and titles. Stylist Magazine labelled me as a fearless feminist in 2015.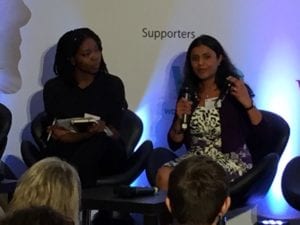 First Women Summit 28th February 2017: The First Women Summit brings men and women together to explore the key issues facing women in business and the professions and will ensure you learn how to use gender diversity to deliver business benefits; from better decision making to better bottom lines.
Education – visiting schools and colleges to speak to young people about health and wellbeing.